A long-time favorite in Southern gardens, Lantana thrives in hot, sunny weather and attracts butterflies, hummingbirds and bees. Upright varieties provide height in containers and landscape beds, while trailing types perform well as a ground cover or in baskets.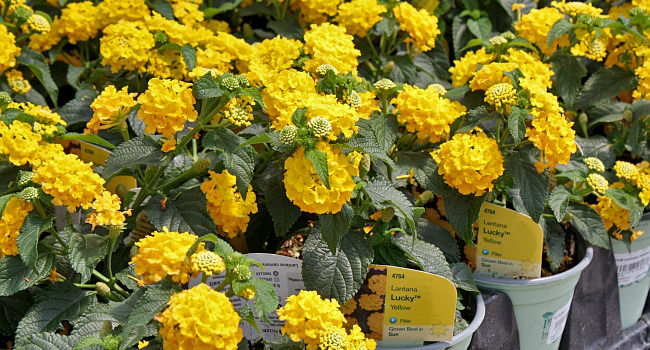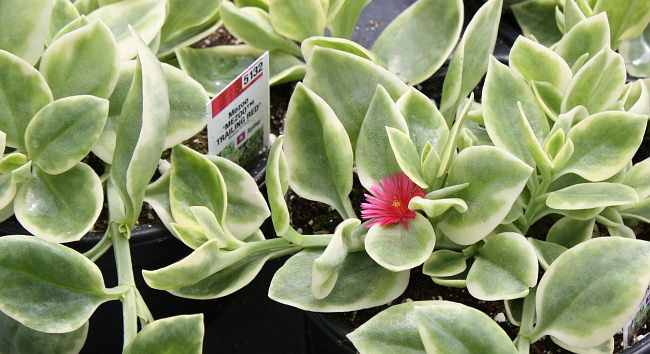 Sunbelt grows several different varieties of the ever-popular yellow Lantana, and our 4.3" Bandana® series also includes vivid colors like Cherry, Pink, Red and Rose. The Landmark™ series is available in our 1-gallon Plants that Work® program while our hardy varieties are available in 5.5" perennial pots. Lantana POP is available and we have a video for more information.
SunPatiens® is a disease resistant, low-maintenance plant for both sunny and shady areas, perfect for replacing common impatiens. A cross between a New Guinea impatiens (big flowers, likes shade) and a wild impatiens (tough, likes sun), SunPatiens can thrive in hot, sunny weather if regularly watered. Another advantage over common impatiens is size; SunPatiens grow fast and large, so fewer plants are needed to fill a garden bed.
A part of our 1-gallon Plants that Work® program, SunPatiens is available in six compact varieties (Blush Pink, Coral, Lilac, Magenta, Orange, and White) and two spreading varieties (Carmine Red and White). POP is available and we have a video for more info.
Mezoo Trailing Red (Dorotheanthus bellidiformis) is a thick-leaved succulent that is super easy to grow. Perfectly suited as a "spiller" in mixed baskets and containers, Mezoo has attractive foliage and small but showy red flowers. It also works well as a ground cover.
Sunbelt offers Mezoo in quart 8-packs or hanging baskets. POP is available for bench and endcap displays, and we have a video for sharing!
Ramblin'™ Petunias solve the center "bald spot" issue found in other spreading varieties because they flower all over! Like other petunias, Ramblin' needs to be fed and it benefits from occasional deadheading.
Six colors are available in 4.3" branded Ramblin' containers: Burgandy Chrome, Lavender, Neon Rose, Nu Blue, Pink, Red, Sugar Plum, and White. Three different color mixes are available in branded gallon containers. POP is available, and see our video for more info.